BLOG
Matt Konkle
February 24, 2017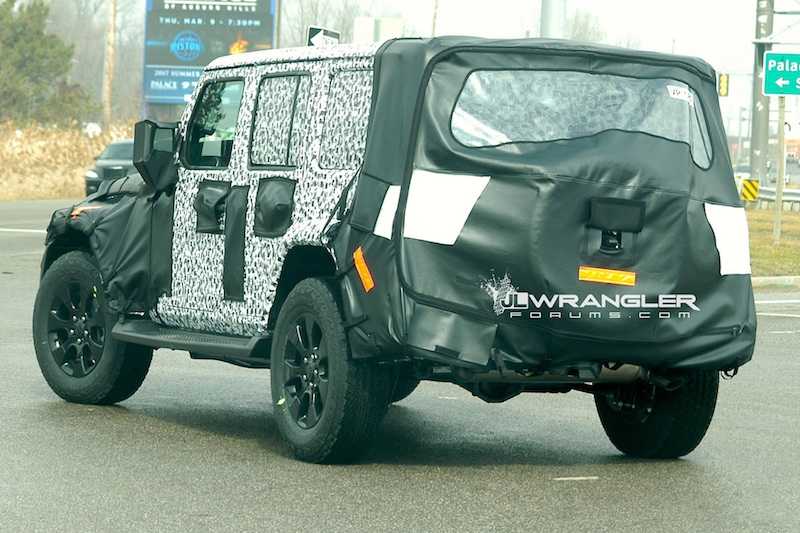 Photography By: JLWranglerForums.com - used with permission
Fiat Chrysler Automobiles head Sergio Marchionne declared in January that he may wait until November's Los Angeles Auto Show to unveil the company's highly anticipated Jeep Wrangler redesign, mainly because the vehicle's distinctive shape makes it hard to hide while testing.
Well, Marchionne may not be sure when to officially unveil his vehicle, but he was certainly right about the reasoning as cameras recently caught up with the 2018 JL Wrangler during another round of testing.
This batch of photos shows off a somewhat less-camouflaged version of the Jeep, and prominently displays the mandatory back-up camera all vehicles must have for 2018. Also present are beefier and longer running boards which now extend from front fender to back and may or may not be standard issue. Other noticeable features include that often-discussed raked back front windshield, longer front end, and confirmation of LED strips on the front flares - a feature first revealed last fall during an FCA dealer meeting.
Also displayed are a new style rim, a somewhat smaller axle housing, and exterior door hinges (covered) which most likely indicate the vehicle's doors will remain removable.
However, where things may get interesting is right at the top of the vehicle. This edition of photos depict drip rails that extend all the way to the Jeep's rear end, a departure from the current JK which has rails ending at the rear doors. This is a concept we first noticed a few years ago in Moab, when FCA rolled out the Wrangler Africa (pictured below).
With the entire rear end of this JL shrouded off, it gets us wondering if FCA plans on replicating the Wrangler Africa's full swing out rear door in the new Wrangler.
Thoughts?
You can check out the entire line of recent JL spy shots thanks to our friends over at
JL Wrangler Forums.
http://www.quadratec.com/c/blog/new-...re-they-hiding
-Rick